Since starting this little wardrobe project a few months ago, I think this blog has become pretty negative. I feel like each post is me complaining and whining about what I'm wearing. I guess that goes along with the evaluation of the contents of my closet and making changes that eliminate those complaints. Still, I thought I'd like to change things up and share some of the things I'm liking lately...all positives!
This book is as good as everyone says it is... it is hard to put down!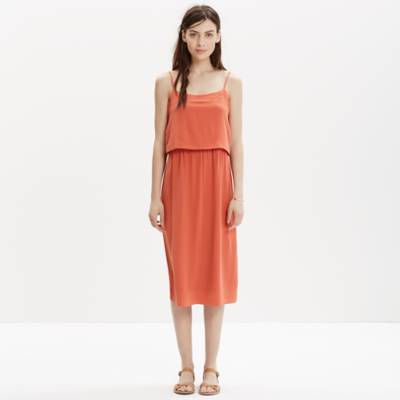 Love this
Silk Overlay Cami Dress
and pretty much everything at Madewell right now. Target had some cute overlay dresses too. Nothing that I need for my lifestyle but I like the look.
I'm seriously going to print out and save
these shopping mistakes
from The Zoe Report. They have common sense fixes for each mistake and I need to remember all of them!
I've been on a baking kick lately. Last thing I made was this
Blueberry Cobbler Cake
. This picture demonstrates why I could never be a food blogger! I added much less sugar to the top which is why mine looks so much different than the one on the site with the recipe...at least I think so...I'm not the best baker or cook but I'm getting better!