This Friday I wish I was wearing this:
Rubbish Cable Knit Dress (Juniors)
Was: $58.00
Now: $35.90
35% OFF (at Nordstrom)
and looked like this while wearing it: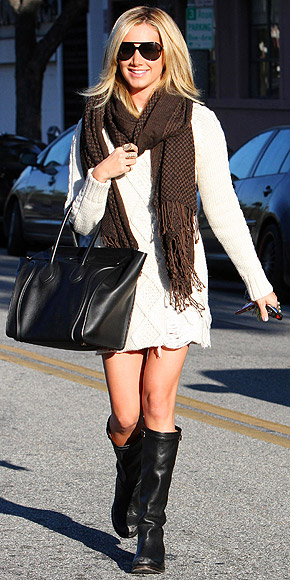 image via people.com
I wish someone would make me this weeknight lasanga for dinner:
I wish I had the willpower to do
this cleanse
:
I wish I knew how to make these circle scarves myself. Even with instructions I'm not sure I could do it.
I wish I didn't overthink things.